Gambling sites aren't created equal, especially when you're choosing a site based on the games that you want to play. One site's games might look or play different. The available stakes will vary. And the traffic might be lower at one gambling site than another which affects how often community based games run. Put simply — the games you like to play will greatly affect what gambling website you should be playing at.
So with that being said, the focus of this page will be on the most popular games that are played online and how each individual game and/or their variations will impact your decision as to where you choose to gamble at.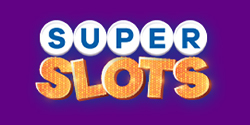 Best Sites for Gambling Games
Now, what I'm covering below are details on what you should be looking for in a gambling website depending on the game(s) you want to play.
What I won't go into much detail on are the generic qualities that all legitimate sites should have. This includes, but is not limited to, a solid reputation, support staff, plenty of deposit and withdrawal options and bonuses. With the exception of maybe the bonuses, you should weigh these qualities in a room first before the type of game you want to play. They're much more important.
Ok, so with that out of the way, let's get into it. For more details on how to choose a room based on a specific game, just click on whichever game you want to learn more about.
Online Slots – There are many considerations to make when choosing a site based on the quality of their slots.
One of the first things I would look for is variety. You might want to play a 3 reel progressive slot machine one day and maybe play a multi line, 5-reel video slot the next. Or you might like fruit and Marvel Comics themed slots. Slot tournaments are also a big deal for some enthusiasts.
The next thing I would look for is the rollover or play through requirements for the deposit bonus. Some casinos can be extremely high, making you play forever before being able to withdrawal your money (otherwise you forfeit your bonus). Others are more reasonable.
Baccarat
As a Baccarat player, there are a few things to keep in mind when choosing where to play.
The first would be the deposit bonus — does playing baccarat online count towards clearing the bonus? At a majority of sites it doesn't, so either you'll want to pass on the bonus or look for a site where it does.
Variations are important to consider too. For example, finding baccarat sites that use a single deck will mean that you lose less to the casino. And although it doesn't affect your bottom line, many gambling sites have live dealers. So you'll need to determine if that is important to you or not.
Blackjack
Many of the same considerations that apply to baccarat will apply to online blackjack, too. You'll want to see whether playing blackjack goes towards the completion of your bonus or not. Some sites say no, some say yes and others will let blackjack count, but only at a fraction. There are sites that offer bonuses specifically for blackjack players too.
There are also many variations of blackjack — over 20 of them. Not every site will offer each one. So you'll want to decide which ones you want to play most and go from there.
I also look at the stakes available too, when choosing a blackjack site to play at. I'm not a baller — you won't be seeing me at the $20/hand tables. So for me to be able to play at site, they need to have $1 and $5 hand tables.
Pai Gow Poker
The only thing I look for when choosing a pai gow poker site to play at is whether playing Pai Gow counts towards the completion of the deposit bonus. Most sites say no, so you'll either want to pass on the bonus or try to find a site that does.
Roulette
For many gambling sites, online roulette doesn't apply towards the completion of a deposit bonus. Some do though. That'll be one consideration that you'll want to make when choosing a site.
Another consideration are roulette variations. The most common variations are American, European and French wheels. But you'll also find sites that offer a live dealer option too which adds to the overall experience.
Craps
There are two things that I would suggest looking for in a gambling website if I wanted to play real money craps online.
The first would be, once again, to double check to see if a deposit can be cleared by playing craps. Some sites say no, others yes and some will only exclude certain bets.
The second consideration to make are the odds or payouts. You'll want to look around for the sites that payout the most, ideally for the types of bets that you like to make.
Poker
The biggest consideration to make when choosing where to play poker online at is the traffic. A poker site can have a million cool games to play. But if they don't have any players at their site, none of those games will run. This will affect players who play part to full time the most as this can drastically reduce potential hourly rates.
Another important consideration is the VIP program and/or rakeback. Some sites do both, others do one in place of the other. It'll just depend on the site. But what you want to look for here is which will benefit you the most. For example, a VIP program at one site might be better than rakeback, but only if you're a high stakes player. Other sites that offer rakeback will likely appeal to players of all levels, although you'll obviously make more the higher up you play.
Game selection is important too. Not so much the stakes since more and more sites are offering $.01/$.02 on up to $100/$200+ to their lineup. But not every site offers games outside of holdem. So if you like to play other games, you'll want to be on the look out for this.
Let It Ride
Something I look when I want to play Let It Ride is whether they offer a progressive jackpot variation or not. Another thing to consider is the payouts. Although payouts for Let It Ride are fairly consistent across each site, it's still worth checking out. You don't want to play at a site where the payouts are worse (unless it's offset somehow by a bonus or VIP incentives).