How to choose a casino to play roulette at – Roulette remains a favorite amongst casino goers despite that it has a higher house edge compared to other table games such as online blackjack, pai gow poker and sic-bo. Maybe because it's easy to learn, or because players enjoy trying their hand at different strategies and betting systems. Who knows. The bottom line though is that roulette is fun to play.
Since roulette is so popular you shouldn't have any trouble finding it in any online casino. However, each casino will be different in the variations they offer, as well as in their bonuses and rewards programs. So you'll want to check these things out first before signing up. I've gone into more detail below on what I'd suggest looking for.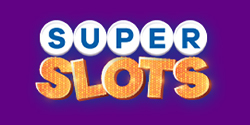 Can Roulette Be Played with the Deposit Bonus?
The first thing I would check is whether or not you can play roulette while taking advantage of the casino's deposit bonus. Most casinos say you can't. Unfortunately, other gambling information websites neglect telling you this. Then you run the risk of voiding your winnings earned with your bonus money since casinos "reserve the right" to do so. So double check the terms and conditions first before signing up.
Of course, if the bonus doesn't matter to you then sign up wherever you'd like. I would still contact support though and let them know that you don't want the bonus (often the bonus is applied automatically). That way there is no confusion or voiding of funds when you win.
Does the Casino Have a Rewards Program?
I would also look to see whether the casino has a rewards program or not. VIP programs give you points and/or place you into tiers depending on how much you spend. You can use your points or VIP status for perks. Common perks include free money, spins or games, cash back on losses, comp multipliers, birthday gifts, higher table limits and (deposit) reload bonuses.
Each program will be unique. So what I would do is figure out roughly how much I intend to play/spend, and then figure out what that might get me at each casino. Compare casinos to find the best offer.
Are the Table & Deposit Limits Restricting?
The majority of online casinos have table limits ranging from $1 to $500 per wager, and some as high as $1,000. However, if this isn't high enough you'll want to compare casinos to either find one that has higher table limits, or a casino that will raise the stakes for you.
Don't forget the deposit restrictions either. Casinos have their restrictions set up for the average player, players who might deposit $500 or $1000 a day. So if you want to deposit something more substantial, say 5 or 10 thousand dollars, then you'll want to find a casino that will honor your request. Just be prepared to send in information such as a drivers license and bank/utility bill statement.
What Roulette Variations Are There?
The last thing I'd look for is how many variations of roulette the casino offers. The European and American variation is the most popular, so you'll see that everywhere. But not every online casino will offer the French or Live Dealer variation.
Less common roulette variations exist too, such as Jackpot Roulette and Roulette Pro. Keep in mind that many of these are exclusive to one or two casinos. So if you want to play more than one variation you might have to become a member at more than one casino.