Blackjack is one of the most popular casino games. It's popular for a couple reasons. One, it has a lower house edge in comparison to other casino games. And two, there is room for skill and strategy, making blackjack one of the few casino games that can be played for profit.
Whether you're aware of it or not, players can also profit before even sitting down to play. This is done by simply choosing the best blackjack sites to play at. These aren't hard to find either. You just have to know what to look for before signing up. All of this is outlined for you below.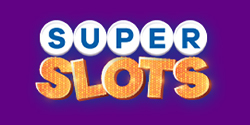 What to Look for in an Online Blackjack Site
Blackjack sites are made up of many elements. Some are more important than others are. Below, I've listed what I feel are the most important elements to consider before signing up to a blackjack site, as well as any rules or guidelines to be aware of.
Blackjack Bonuses
There are many bonuses for blackjack players. For all players, there will be some sort of sign up or deposit bonus. But many sites will have special bonuses for blackjack players, which will be in addition to or instead of their regular bonuses.
These bonuses, of course, will vary in size. They will range in size from $100 to $2,000. Some will be no deposit and others will be match bonuses (the majority will be match).
Now, all things equal, I would suggest choosing the casino with the largest bonus. But that's not the case — all sites are different. So instead, you should choose a blackjack site based on factors such as reputation, deposit options and game variety. And then consider the size of the bonus.
Not only that, but you need to look at the clearing or play through requirements too. Each site will be different which means that one site might be harder to obtain your bonus than others will. Many sites, in fact, will have guidelines stating that any points earned through blackjack will not apply towards completing the bonus or will only count as a fraction. This means you would need to play more blackjack in comparison to other games to complete the same bonus. So you'll want to be sure to read the site's terms and conditions before signing up.
Another element to look for is reload bonuses. Does the site offer them? If so, how big are the bonuses and how often are they offered? Once again, before going with the site that offers the largest or most frequent reload bonuses, be sure to read the T & Cs. It's very likely that you'll need to play through the reload bonus too.
Blackjack Games: Odds, Function & Variations
The games are another important element to consider. I would suggest looking at 3 different variables — the odds, how the games operate and the variations available.
In regards to odds, you'll want to see how much is paid for a natural blackjack. Commonly, 3:2 and 6:5 are the payouts. You want to find blackjack sites that pay 3:2. This isn't nearly as big an issue as it is in live casinos though.
You should also look to see whether the dealer has to hit a soft 17, if you can resplit aces, when you can double down and how many decks are in play. These are all things that will affect the odds, which in turn affects how much you make in the long run.
Equally as important is to review how the games (software) function. Do this by asking yourself a few questions:
Is it easy to find the games I want to play?
How fast do the games load?
Is there any noticeable bugs or lagging?
Are the graphics and audio realistic (enjoyable)?
The most important thing in regards to how the software operates is that it operates smoothly without any major issues. Issues slow the game(s) down and make them difficult to enjoy.
Last, I look for different blackjack variations. There are over 20 of them! So I prefer to play at blackjack sites that give me some variety. Also, be on the lookout for blackjack games that also have progressive jackpots. That way you can try to win big.
Blackjack Site Deposit/Withdrawal Options
Last, but certainly not least, you need to be aware of the processing options at the sites you're considering playing at.
The most important thing to look for is whether the site has deposit/withdrawal options that you can use. This is a make or break element. Either they have options you can utilize and you can play there, or they don't and you can't.
I would also look at limits. Can you deposit as little or as much as you want? Do the time constraints (deposit/withdrawal $xxx or $x,xxx per day/week/month) meet your needs? These are small things that go unnoticed by many players. But I feel that they're very important to consider.
Another thing you should consider is bonuses for using certain processing methods. Many sites will have a promotion where you can get a small bonus if you use something like NETeller or MoneyBookers. This won't apply to all players of course, but worth checking on nonetheless.