Mobile internet usage is projected to overtake desktop internet usage by 2014. So it'd be an understatement to say that the mobile scene is exploding. What's more is that games are the most popular activity on mobile phone. 61% of people use their phones to play games on.
With those two facts in mind, it makes a ton of sense to see online gambling sites jumping into the mobile arena, offering apps, downloads and mobile versions of their software and games.  If you're interested in learning more about how you can break free of your desktop and bet online for real money on your phone or tablet, then read on below. I've covered some of the most common questions.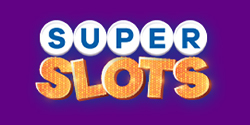 Questions and Answers About Mobile Gaming
Here are some commonly asked questions and answers regarding gambling on your mobile device.
1. How does real money mobile gambling work? Gambling on your phone or tablet is no different than gambling on a PC. You'll need an account at the site you want to play at, your account will need to be funded (assuming it's legal for you in your state/country) and you need to have the casino's app or software on your phone or tablet. You can fund your account from your mobile device, play for free or real money and get in touch with support. Very little is different between PC and mobile gambling, other than the obvious.
2. Where do I find the mobile apps? If the casino has an app, you should be able to find it on their download page. Many gaming websites have separate pages for their mobile section, so you should check for that first. If they have an app and it's not available on their site, you might have to visit the iTunes or Android app store to download it.
Other casino sites will send you the download or individual games. All you need to do is visit their site, choose the game you want to play and give them your phone number, and then they'll send the download to your phone with instructions on how to get setup.
3. Do the apps cost anything? The costs will vary. The majority of betting sites will not charge you for the apps, simply because they make their money from you when you play their games. So it only makes sense for them to get their software in front of you.
That said, you will find other gambling themed apps that will set you back a couple of dollars. But with these apps it's very likely that you won't be able to play for real money.
4. Are there any safety concerns? There shouldn't be, so long as you're playing at a reputable gambling website. The information going back and forth from your phone to their servers should be encrypted, just the same as playing from their desktop version.
Several casinos, sportsbooks/bookmakers, and poker sites have also included safety features into their apps. For example, one poker site that I'm aware of won't allow you to save your password when logging in. That way, if someone were to steal your phone they couldn't log in and mess with your account (like withdraw your funds).
5. Are there any downsides to mobile gambling? That depends on you and your preferences. For me, one downside that comes to mind is the size of your screen. How big can a table or slot machine really be on a 3×4″ screen? Not to mention my fingers — they're too big for the screen. So I could only see myself playing on a tablet. But it might be different for you.
Another downside could be the lack of games. Since many wagering sites only give you a fraction of the software or games, you might not have (mobile) access to the games you like the most. In fact, many of the places that send you one game at a time only have 5-10 to choose from. And this is all assuming that the games/software is even compatible with your phone, which won't always be the case.
Security could be an issue too, if your phone was stolen and the casino didn't have any measures in place to protect you. You could lose a lot of money from your account, along with whatever else the thief had access to.
And last, depending on where you're playing from, I could definitely see data usage being a problem. But that will depend on your plan and carrier.
So all-in-all, there are definitely downsides. But there are so many variables that you may or may not experience them.
6. Are online casinos available on all mobile phones and tablets? No. You'll need to check the casino of your choice to see what phones their mobile software is compatible with.
That said, you should still be able to play online through a browser based or flash version of their software if they don't have a mobile version available. It might not be optimal (too big), but it will be better than nothing.