Non-Windows operating systems are becoming increasingly popular, but online gambling compatibility is a major hang-up for many Mac, Linux and Ubuntu users. The good news is that we have a list of online gambling sites that are compatible with each software type. You may not always be able to download a full casino to your computer, but you will always have access to real money casino games.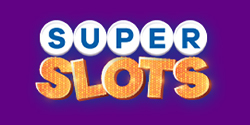 Gambling Software Issues Listed By Operating System
The best gambling compatibility sites are divided into three categories:
Mac Gambling Websites – Mac is slowly increasing its market share in the computer world and most gambling sites know this. As a result, it's pretty easy to find a long list of gambling sites that are compatible with Macs. Gambling sites that use Rival Gaming software also offer a full download option for Macs. Take a look at this page to find our list of the best Mac gambling sites.
Linux Gambling Websites – We don't know of any gambling sites that cater specifically to Linux computers, but most are compatible with Linux anyways. Each gambling site has a no-download casino that uses Flash technology to display real money casino games through your web browser. If you can read this page, you can play at any of the gambling sites listed here.
Ubuntu Online Gambling Sites – The story for Ubuntu gambling is basically the same as for Linux gambling. You won't find any gambling sites that proudly display an "Unbuntu-friendly" logo, but most no-download casinos still work with Ubuntu. Ubuntu is a versatile operating system and Flash casinos work like a charm.
You may notice we've left Windows off this list, but that's because every online gambling site is compatible with Windows! Mac, Linux and Ubuntu users don't have it as easy as PC users, so that's why we have these top lists of the most compatible gambling sites.
To determine the order in which we rank the best gambling sites for each operating system, we use a short list of important factors. Security and reputation always comes first, but that's sort of a given. We already have a list of trusted online gambling sites that we like to choose from when we compile these top-list pages.
The next factor we use, naturally, is the compatibility of each online gambling site with the software you use. Most gambling sites have a no-download casino that works from within your browser, which eliminates the need to download special software for your operating system. The gambling sites that look the best in your browser and offer the most variety get the highest ranking here.
And to break any ties, we look at the ease of getting started at each gambling site. We look at the sign-up process, deposit options and simplicity of the gambling software. In most cases, getting started is easy, but we've found that some gambling sites make it easier than others – especially when it comes to making your first deposit.
More About Gambling Site Compatibility
So far, we haven't found a decent online gambling site that has actual downloadable software for Linuxes or Ubuntus. Instead, the gambling sites listed here use Flash technology to display the games through your web browser. The good news is that browser-based casino games work well and are just as secure as full download casinos.
When you visit one of our recommended gambling sites, you'll see an option to "play instantly" or "play now" somewhere on the front page. That button will take you to a page where you can register for an account and get straight to the games. Once you have an account, you can then log on from any computer and play for real money.