How to Choose a Pai Gow Casino – Pai Gow Poker is a fun casino game. It offers a low house edge, and combined with it's slow pace and ties, it's easy on the bankroll. That means you can play longer without breaking the wallet. That's the definition of fun in my book.
Since there isn't much to Pai Gow Poker in the way of game variations and strategies, finding an online casino to play at should be a straightforward process. Just keep a thing or two in mind when shopping around.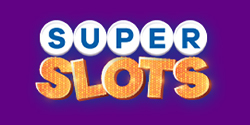 Deposit Bonuses and Other Promotions
Similar to other casino card games, you'll have a difficult time finding a casino that will offer a bonus that can be taken advantage of while playing Pai Gow Poker. They do exist though.
However, you'll notice that the wagering requirements (to earn your bonus money) are steep. Games that have a higher house edge such as keno or slots will count 100% towards the wagering requirements, which are typically 10-50x the deposit, and sometimes the deposit plus bonus.
But with a game like Pai Gow Poker, only about 10-20% of the money spent goes toward the completion of a bonus. In other words, if you deposit $100 for a $100 bonus, and need to play through $200, you'll have to play as much as 5-10x more to clear the bonus than you would slots or keno. This comes out to $1k-$2k, instead of only $200. That's before you get to make a withdrawal, otherwise you risk forfeiting/voiding your bonus winnings.
At the end of the day you'll have to decide if the bonus is worth it or not, or if you can hold off on playing Pai Gow long enough to clear your bonus. You can obviously earn the bonus playing Pai Gow at casinos like Lucky Red. Just know that it'll take you much longer to accomplish.
Side Bets & Progressives
Side bets and progressives for Pai Gow Poker aren't common, and are less common online than live. But they can be found.
One side bet in particular, named Fortune Pai Gow Poker, will lower (or waive) the 5% commission if players make the $1 or $5 bet. This creates a house edge of up to 9% though, which is high when compared to the 1.5% of standard Pai Gow Poker.
You can also find Pai Gow Poker played with insurance bets. This bet wins if you have a Pai Gow (7 singletons), with the lower your highest card, the better. Pai Gow insurance has a house edge of 7%.
You'll notice that all side games, progressives, insurance bets, etc increase the house edge, which can be as high as 10+ percent, or higher. That's comparable to playing slots. Just keep that in mind if you manage to find a Pai Gow variation or side bet while playing online. The appeal of a lasting bankroll will quickly fade away.