Slots are one of the most popular forms of gambling online. What I like best about them is that you get a similar experience to that of a brick and mortar casino. There is tons of flashing lights and sirens. You even hear real change hitting the tray when you win. It's just a fun experience.
However, that fun experience can turn sour quickly if you don't choose the right online casino. But that's what our slots section is dedicated to — helping you to find the best slots site to play at. But the term "best" site is relative. What's good for you may not be good for me. So what we've done here at www.gamblingwebsites.com is list what we feel are the most important components of a slots site and explained why. All you need to do is determine which of these components are most important to you and find a site based on that.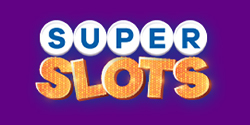 Slots Site Reputation
Reputation is hands down the most important component of a slots site. If you can't trust a site, why would you keep your money there? How do you know it's safe and that you will get it back? You don't.
So how do you check if a site can be trusted? Well, you can check gambling/affiliate forums and news sites. A couple good sites to check out would be Affiliate Guard Dog or GPWA.
We also list nothing but safe sites here on www.gamblingwebsites.com.
Slots Game Variations
Another component that we feel is important is the game variations. Does the site have the slots variations you enjoy playing the most?
If you're at all unfamiliar with slots, there are many different variations. Here is a list of the most common ones:
3, 5 and 7 Reel
Video
Progressive
Multi Line
Bonus
There are combinations of these machines too, like multi line progressive for example. You'll also find the slots in different themes like comic books, movies, fruits and holidays. There is something for everyone.
The slots I like the most are the iSlots from Rival Gaming. These slots have a story line that you control (depending on the theme) as well as interactive bonus rounds.
Slots Tournaments
Almost every casino, live or online, will host slots tournaments. Slots tournaments are competitions where the objective is to earn as many points as possible. Each player is given credits and once the time starts, you hit spin until you're out of credits or time, whichever comes first. The person with the most points will win the prize. This can be cash or maybe a trip somewhere. Buy-ins will vary. Sometimes slots tournaments are hosted as freerolls where you can participate free and still win real money prizes.
Slots Software Providers
There are several different software providers. This is an important component to consider when choosing a slots site because many games are software specific. They're available on one platform but not another. Some software providers also have games with cool features that can't be found elsewhere.
The graphics need to be considered too. You don't want to play on outdated software where the slot machine looks like a rust bucket. You want a new looking machine with bright lights, loud sirens and beeps. That's what creates the realistic B&M experience.
The most known software providers include Rival Gaming, Realtime Gaming, Microgaming, Playtech and Vegas Technology. Rival is the provider I mentioned earlier who has the interactive slots (iSlots).
Slots Bonuses
Slots bonuses will come in many sizes. They can be as small as a hundred dollars and as much as $5k+.
The important thing to understand about bonuses is the terms and conditions. The money isn't free — technically. You need to spend money in order to earn the bonus. It's referred to as rolling over or playing through the bonus. How much you need to play through will vary from site to site, but it can be 20, 30 or even 50x the deposit plus bonus. You'll want to double check this before signing up for the bonus (you have the option) because you can't make withdrawals until you clear your bonus or else you forfeit what you've earned.
Another thing to consider is reload bonuses. Some casinos are great in giving players incentives to play more. Other casinos don't do this at all. If you're planning to play regularly, try to find sites that offer these kinds of incentives.
Slots Jackpots
Progressive slots are machines that have jackpots tied to them. These slots are apart of a network where other people are playing the same machine. A small fraction of every credit spent will go towards the jackpot with the rest going towards what you will potentially win. Once someone hits the lucky combination, they win the entire jackpot. Progressive jackpots build quickly. It's not unheard of for jackpots to reach the hundreds of thousands, if not the millions of dollars.
Deposit & Withdrawal Options
Deposit and withdrawal options are a big deal. You will want to make sure you can get your money on and off the site without any issues.
Not only that, but you want to be able to get your money on/off in a timely manner too. The best way to tell (other than finding out yourself), is to search forums and sites (like I mentioned above) to see if any other players have experienced issues at the site you're considering. Be sure to do this. There is nothing worse than wanting to withdraw your money only to find out that it can be months before you see any of it.