Slots bonuses are probably one of the best aspects of gambling online. You mean the casino is paying me to play and have fun on their site? That sounds good to me.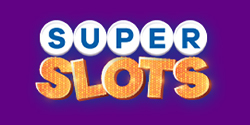 But in all seriousness, bonuses are a great way to prolong your entertainment playing slots. And you'll find that there is no shortage of bonuses too. Every site will have a bonus ranging from $50 to as much as $20k+.
Now, bonuses are great and fun to have, but you should take them serious too. Choosing a site to play at based on bonuses isn't as simple as choosing the largest bonus or match on your deposit. You'll want to examine every aspect of the site's bonus from the type, size and whether they offer additional bonuses in the way of reload bonuses or VIP programs.
Last, and arguably the most important, you'll want to read the fine print to ensure that you can clear the bonus in its entirety. All of these things need to work well together in order for the casino to be the best slots casino for you. For more details on what to look out for, read on below.
Type of Slots Bonus & Size
Slots players are treated very well when it comes to bonuses. The bonuses are big and there is little in the way of rules short of the play through requirements. What you'll want to be prepared for (first), are the types of bonuses to expect and how to correctly determine what bonuses may or may not be worth your time.
Now, the most common bonus is the match bonus. These bonuses are where the casino matches you up to a predetermined amount of money. For example, "Casino A" might match you 100% up to $1,000. This means that for every $1 you deposit, the casino will match you $1 of their money. This is up to a maximum of $1,000.
You'll find that some casinos like to offer much higher matches than 100% too. It's common to see matches as high as 300% or 400%. So for every $1 you deposit, you'll be given $3 or $4 in bonus money.
With this in mind, you'll definitely not want to choose a bonus on size alone. The size of the match should be taken in consideration too. A 100% bonus up to $1,000 looks good when compared to a 200% up to $500, but the $500 is better. You're getting $2 for every $1 you deposit. So you get $1000 without having to play (risk) as much money.
Please keep in mind that this is merely an example. There will be cases where the 100% bonus is better due to play through requirements which I cover in more detail below.
The second type of bonus is a no deposit bonus. These types of bonuses do not require a deposit from you (hence the name) and are frequently given so that you can test out the casino. You'll be given something like $15, $20 or $30 to try out the games. Keep in mind that these bonuses may have limitations as to how much you can win and how much of your winnings can be withdrawn.
Reload Bonuses
Reload bonuses are something you should look for in a casino too. But you shouldn't have to look too hard — most casinos worth their salt should offer them.
These bonuses will vary as to how much they're worth and how often you can take advantage of them. Some casinos will have them for certain days or games. And for others it might be depending on what processor you use.
Instead of an actual reload bonus, some casinos might do cash back. Similar to reload bonuses, this might be during specific days or times only or while using a special processor.
Slots VIP Bonuses
Something else to look at is the casino's VIP program. Do they offer one and more importantly, are there cash bonuses?
VIPs will generally be offered things like monthly cash bonuses, reload bonuses and points in exchange for cash.
If the VIP program has tiers, often times you can get more simply by playing more and moving up. Many casinos will give you larger matches on your deposits or bigger bonuses in general.
The tiers will also give you more money for each comp point (if they do that). Some casinos also do cash back based on a percentage of your losses, which will increase as you move up.
Clearing Requirements of Slots Bonus
If there is anything you should look into before signing up to a casino, especially for the bonus, it's the clearing requirements. All bonuses will need to be "played through" or "rolled over" before you get to keep it.
Bonus requirements will vary from site to site. You'll find requirements that are like 20x play through while others might be 45x. And this is times the deposit and bonus. For example, say you deposit $500 for a 100% match up to $500 bonus. If it has a 30x wagering requirement, you'll need to wager $30,000 (($500+$500) 30). That's the before you can withdraw any money. If you pull it off early, most casinos will forfeit the rest of the bonus.
Don't forget to check whether the bonus has an expiration date or not. Most casinos do. This is important to check because if the bonus expires before you have a chance to play through it all, you might not get any of the bonus at all. At the very least, you'll miss out on earning the entire amount. This time could've been better spent clearing a much easier bonus at another casino. So be sure to do your homework first before signing up and making a deposit.