Slots have come a long ways since the traditional 3-reel, one-armed bandit. Players can now choose from a large variety of slots including 5, 7 and 9-reels and video, bonus and/or progressive machines. And this is all before you consider the theme of the machine.
With all of these slots game variations, there is absolutely no reason why you should settle when choosing an online casino to play at. You should definitely take the time to find the best slots casino for you. To help you with that, I've shared my criteria below as to what a slots casino needs in regards to game variation in order to attract me as a customer.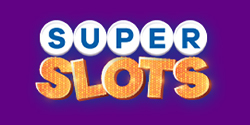 Slots Game Variation Criteria
Below is a list of criteria I suggest you consider when choosing a casino based on game variation. They aren't listed in any particular order of importance since everyone will favor each differently.
New/Different Slots
It's important to me that the casino comes out with new slots every so often. I feel that it keeps everything fresh — gives me a reason to come back.
Also, I tend to favor online casinos that offer games that can't be found elsewhere. It's a big bonus. A good example of this is iSlots. These are only found at casinos that have Rival Gaming software.
Another type of slot machine you don't see everywhere is 9-reel slots. The 3 and 5-reel machines are common. Quite a few casinos have 7-reel machines too. But you don't see 9 all that often.
I guess my point is that machines that are just straightforward or common aren't that exciting. I want to play at a casino that takes slot machines to the next level.
Progressive Slots
You'll find that most casinos offer progressive slots. Progressive slots are machines that take a fraction of each wager and put it towards a jackpot. Once the winning combination is hit, the entire jackpot is awarded.
One thing I look for are big jackpots. I want to play on slot machines that have progressive jackpots in the thousands of dollars, if not millions. With that in mind, I prefer progressive slots that are on a network. What this means is that the machine is linked to other similar machines. As a result, the jackpot will grow at a much faster rate as well as payout more often.
Now, the bigger the network, the faster the jackpot will grow. So I like to play at casinos that have their progressive machines linked to a global network so that every similar machine online is contributing to the jackpot. This is in comparison to locally linked machines that only have machines from within the same casino or family of casinos contributing to the jackpot.
Bonus Slots
Bonus slots are fun slot machines to play on because they have "bonus" rounds. These rounds have multipliers and award free spins. The best bonus slot machines will include the player, allowing them to choose from different bonuses depending on the game. The interaction really breaks up the normal routine of just watching the reels spin.
Slots Tournaments
Slot tournaments are competitions with the objective of earning the most points within an allotted amount of time. Players will be given an equal number of credits and it is their job to spin the reels as fast as they can until they run out of credits or time expires, whichever comes first.
What I would look for in a casino regarding slots tournaments is a range of buy-ins — freerolls to as high as my bankroll can afford. I also take a look at the common prizes (I prefer cash over comps or trips).
The last thing I look for is frequency. How often are slots tournaments hosted? If I'm going to be playing at a casino based on that criteria, it's an important factor to consider.
Free Slots
An important consideration is whether a site offers their slots in a play (free) money version. I need a site that offers free slots. Not so much because I don't want to play for real money, but because I don't want to spend money playing a game I may not like.
What I do is spend a few minutes on each machine testing it out first. I'll make sure the game has plenty of bonus rounds or has enough lines to wager on (I like multi line machines). I also like to check out the sound effects to see if their tolerable. Sure, they could be shut off or turned down, but that takes away from the realism you get that mirrors that of a brick and mortar casino. That's important to me when playing slots games online.