Slots tournaments are competitions where players try to rack up the highest scores on their slot machine. They're given an equal number of credits, a time limit and they spin the reels as fast as they can. Players are done once they run out of coins or time, whichever comes first. The player who earned the most points wins the tournament.
Slot tournaments break the monotony of playing slots. Of doing nothing but clicking bet max, spin and watching the reels turn — not that there is anything wrong with that. But who doesn't like a change of pace? Slots tournaments are also great for players who want to be competitive in an otherwise uncompetitive form of gambling.
Although it's likely difficult to offer slot tournaments and butcher them, that doesn't mean you should choose the first site that comes your way promising the best slots tournaments online. You should still do your homework and choose a legitimate site based on the criteria outlined below.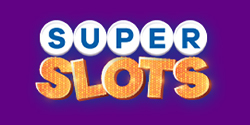 Slots Tournament Criteria
Below is a list of things you might want to consider when choosing a casino to play slots tournaments at.
Slots Tournament Variations
Something you might consider is looking for different variations of slots tournaments. I know what you're thinking and yes, they do exist.
The one variation that I'm familiar with are the slots tournament sit n go's. These are small tournaments where you'll have a small group of players competing with the top 40% or so being paid out. Similar to other forms of sit and go's, these will start as soon as all the seats fill up.
I would definitely suggest giving slots SNGs a try if you're looking for something new. Sit n go's are a great way to get a similar experience to playing larger slot tournaments, but without having to wait for them to start.
Slots Tournament Prize Pools
Another consideration to make is the prize pools. You need to ask yourself, what do I want to win? I prefer cash myself, but prizes will come in all shapes and forms. A few examples include things such as comps, trips and free spins.
Another thing to look as is dead money. Dead money is essentially the extra money added to the prize pool by the casino. This makes the tournaments juicier since the prize pool isn't only made up by only the registrants' buy-ins. The more money added and the smaller the buy-in, the more you should consider playing in such a tournament.
Keep in mind that if you win cash or free spins that you might be subject to play through requirements. Be sure to read the terms and conditions before signing up to play.
Slots Tournament Frequency
If I were planning on playing nothing but slots tournaments or at least spending the majority of my time on them, how often they run would be important to me.
Through my research, I found that some casinos might have a few a day, where other casinos have at least one an hour, sometimes more. A couple an hour gives you plenty of opportunities to get your set of slots tournaments in.
If all else fails and you can't find a casino that offers slots tournaments as often as you'd like, you might also consider trying to find a casino that offers tournament slots sit and go's. While they're not exactly the same, at least those will start more frequently — as soon as all the seats fill up.