An important consideration to make when choosing the best slots site to gamble at is the software provider behind their games. There are good and bad software providers and if you play at a site where the software provider isn't very good, you're just not going to have a good time. So you definitely want to do your research first.
However, I do understand that researching a site based on their software can be a daunting task. So to help you out, I've listed what I feel are the most important elements that make up a site's software below.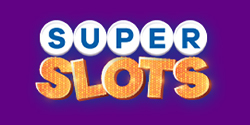 Slots Site Considerations
Below are all the variables I consider when choosing a slots site to play at based on software. They aren't listed in any particular order of importance. But if I had to choose, how the software operates and compatibility would definitely be at the top of my list. Those are the most important variables for sure.
Is the Software Updated Frequently?
Something I'm sure many players don't bother checking on is whether the software is updated frequently or not.
Why is this important? Well, when software is updated, it means that either something was added or fixed. Additions might include new games, themes or features. Fixes are generally bugs that the software might have or problems with the software not functioning properly.
There is no set update frequency that you should look for. But if the software updates once a month or more, that's reasonable.
How Does the Software Operate?
How the software operates is extremely important. This is what will make or break your experience at the site you're playing at.
The first thing I'd suggest looking for is the speed. How quick can you browse though the different machines to find what you want to play? How fast does each individual slot machine open for you? How fast is each round? Do you experience any lagging? If any of these elements are slow or lag periodically, it'll make the game hard to enjoy, not to mention a little boring.
Another thing I would check for is the graphics and sound effects. Are the graphics bright and realistic? Or are they dull and fake looking? The best software providers will be able to give you an experience similar to that of a B&M casino. Be sure to check the sound effects too.
Is the Software Compatible with Your Computer?
Making sure that the slots software is compatible with your computer is an important step. After all, it doesn't make sense to sign up to a room that you can't play at.
For Mac users, you'll want to be sure that the slots software provider has also made a version for your operating system. Despite the increasing popularity of Mac computers, many sites have yet to come up with compatible software.
For both Mac and PC users, I would also check to see if there is a no download version of the site's software. This is a good option for Mac users if there isn't downloadable software. It's nice for PC users too so that they don't have to install all this casino software when they're only going to be playing slots.
Does the Software Provider Have the Type of Slots You Want to Play?
Something I would suggest checking for is the type of slots that the site has to offer. Everyone has different tastes or preferences. For me, I want to play comic book themed slots with as many lines and bonuses as possible. So that's something I would look for.
Ask yourself — what type of slots do I want to play? Do I want to play progressive or bonus machines? Does it matter what theme the machine is? If so, what kind of theme do I want the machine to be — horror, movies, fruit or sports? You also need to figure out how many reels you prefer as well as the maximum number of lines.
This consideration is very player dependent. A site that is great for you might not be great for me. So definitely tour the site and the different slots before signing up.
Is the Software Provider Apart of a Network?
Another thing I look for in a slots software provider is whether they're apart of a network or not. It's not a BIG deal or anything, but there are a couple of advantages:
Progressive jackpots grow bigger and at a faster rate.
You can switch sites while still being able to play your preferred slots.
Slot tournaments will be larger — both in terms of number of participants and prize pool.
Again, you don't have to play at a site with software that's apart of a larger network in order to have fun. But you will find that there are more games, larger tournaments and progressive jackpots.
How to Easily Find the Best Slots Software Provider Sites
All of the considerations above might be a bit overwhelming for you. But once again, I can help make it easy for you. When doing your homework on a slots site, just check out the following places:
www.GamblingWebsites.com. We're only going to list the sites with the best slots software providers.
Slots and/or casino forums. You won't find a more honest review or site testimony anywhere.