How to find a Let It Ride casino – I'm a big fan of Let It Ride. Mostly because it's a simple game, and it reminds me of Texas Hold'em. But you don't have to have poker experience in order to play Let It Ride. It's easy to learn whether you have poker experience or not.
If you want to play Let It Ride online it's available at every casino. When comparing casinos you'll notice that there aren't many differences in the game itself, other than side-bet options and the payouts. Aside from that, you'll want to compare the bonuses and VIP programs.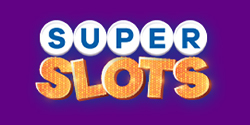 What is the Bonus Play Through Requirements?
The first thing to look for in a casino is a nice deposit bonus. This is an amount that the casino is willing to match you when you make your deposit. It can be as low as $5 or as high as several thousand. And while I'd love to tell you that bigger is better, that's not necessarily the case. You need to keep the play through requirements in mind, too.
Every casino that offers a deposit bonus will have a play through requirement. The play through requirement is simply the number of times the player will have to play through the deposit, and for some casinos, the deposit plus bonus.
For example, if you took advantage of a100% match bonus up to $100 and deposited the full amount, you would have $200. The bonus might have a clause that says you need to play through that deposit plus bonus 30 times. That means that before you can collect any winnings you'd need to wager $6,000.
The number of times you'd need to play through your bonus will depend on the casino. Some casinos are as low as 10x while others are as high as 50x. It can also depend on the game you're playing. When it's game dependent, in my experience, Let It Ride tends to be on the lower end. So that means you can wager less in order to receive your winnings.
I hope you see why the bigger bonus might not be better. The more money you deposit the more money you'll have to wager to play through your bonus. You could even run out of money before you finish. However, if you have deeper pockets and don't mind re-depositing (if allowed), then by all means try to find the largest bonus possible, preferably with the smallest play through requirement.
Do They Have a VIP Program?
The next thing you should look at when choosing an online casino is the VIP program. The more money you intend to spend the more important this is.
VIP programs reward players with perks such as free money, higher limits, cash back on losses and other kinds of special attention. The more money you spend, the more points you'll earn. Depending on the casino you might also be placed in tiers. The more points that you have, or the higher up in tiers that you are, the more perks you can enjoy.
If you enjoy playing Let It Ride then the added perks is icing on the cake.
Let It Ride Progressive Jackpots
Some Let It Ride games will have a side bet or progressive jackpot that costs $1 each hand. It'll payout a percentage of the jackpot depending on the hand you hit. The best hand, a royal flush, will payout 100%. What hands, and the percentages paid out from there, will depend. In Bovada's case, they pay out $75 on a flush, and it goes up from there.
Online Let It Ride Payouts
One last thing to look for are the payouts for each winning hand. They can vary from casino to casino. For example the payouts for a royal flush can vary from 200 to 1 to 1000 to 1. Most of the payouts that are different will be on a full house or better. If you can't find the odds anywhere on the casino's website, you might need to open their flash version of the game if they have one. Don't skip this step — you could be leaving a lot of potential money on the table.