How to choose an online craps casino – You won't get the same experience playing craps online compared to playing craps in a brick and mortar casino. You miss out on the company of the other players, not to mention the excited screams and celebrations when the shooter is on a hot streak.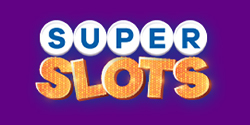 That said, you can still enjoy playing craps online. For one thing you don't have to deal with crowds or the smoke. And if you're new to craps then playing online is more forgiving.
If you haven't played craps online before, don't worry. There aren't many differences between online casinos when it comes to craps, whether it's the rules, odds/payouts and table layouts. However, there may be differences in the bonuses, rewards programs and financial restrictions. You will want to look into these before signing up.
Can You Play Craps Online With A Deposit Bonus?
Before signing up to a casino you'll want to check the terms and conditions behind the deposit bonus (and any promotion involving making a deposit). The majority of casinos online will have a clause stating that players cannot use the bonus money for playing craps, amongst other games. Be sure to read this because if you play craps (and other games) and win any money, the casino will void all of your winnings.
If you're not concerned about the bonus I suggest contacting the casino beforehand. They'll make sure your account isn't tied to the deposit bonus (which happens automatically) so that there are no problems collecting your winnings.
What is the VIP Program Like?
If you plan on sticking to a casino long term you should definitely compare VIP programs. VIP programs reward players based on how much money they spend. The more money you spend, the more points you are awarded and/or the higher up you'll be placed in their tiers (depends on how the VIP program is setup). Points and tiers translates to earning perks such as free money, cash back on losses and special customer service. The exact program and perks will vary from one casino to the next. Figure out how much you think you'll play and compare each casino to find the most rewarding one.
Table & Deposit Restrictions
I'm not a high roller myself, but if I were that'd be another important factor to consider before signing up to a casino to play craps. Table limits are typically $1 to $1000 per wager, although that varies from casino to casino. However, if that's not high enough you'll want to see if the casino will make an exception for you. This can be done simply by contacting support. Other casinos will offer higher table limits once you're a (high enough) VIP member.
You'll want to check out the deposit restrictions too. For most of us they'll be high enough, around $500 per day and $1-$2k per week. Again, you'll want to check with support to make sure they can accommodate you if you need those limits raised.