There are hundreds of online poker sites out there with real money poker games and even though many of them offer similar games and stakes, all poker betting sites are a bit different from one another.
This is due to many things like player traffic, available formats and game variations and promotions that the site might offer to players who enjoy betting on poker games online. So, one poker site might be great for tournaments, but not so great in the eyes of cash/ring game players.
Below, I've gone through the different poker betting game types and formats that most players look for in top poker sites world wide. Be sure to read through the details of each to learn what the most important qualities of said game or variant is. This should help you in your quest to finding the best poker sites for the games you wish to play for real money.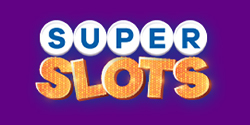 Poker Game Variations
When it comes to poker betting variations and playing online poker games for money, the best poker sites are going to spread many games and tournament options, from the micro limits all the way on up to medium and high limit online poker games. Having several variations will keep the poker games fresh for you or if you're new to playing poker, strong table selection will give you several internet poker games to try out to find which you like the best.
But it's much more than whether a poker site has the most game variations. It's important that these sites have the traffic necessary for these games to run regularly at stakes you wish to play for. Nothing is worse than having a normal grind (especially if you play regularly), only for your games to never fire off.
The last thing I look for in online poker betting sites are the structures of the variations (all the games really). There is a night and day difference between identical games from one poker site to another. Something as small as the blind structure or whether there are antes or not can result in you having to make huge adjustments to your strategy.
Online Poker Tournaments
In regards to tournaments, the best tournament poker sites are going to have a variety of tournaments running and a full schedule of upcoming events.
Variety will mean a couple of things. One, the site runs tournaments with games other than holdem. They should have other games too, like omaha, stud and horse. Different variations, structures and satellites to bigger events are ideal too.
Regarding a full schedule, better poker sites will have tournaments running all day, not just on the days when they host their majors.
In other words, you'll find poker betting tournaments running 7 days a week and almost 24 hours a day. Although the most popular tournaments or the ones that are the juiciest will be held during peak hours. If you're a tournament player, this is very important so that you can get your volume in.
I also happen to believe that the best tournament poker sites will have many tournament formats with guaranteed prize pools and stick to them when there aren't enough players to make up the prize pool.
Online Poker Cash Games
The most important thing to consider for cash games is traffic and game variety.
Traffic is straightforward — without it, there wouldn't be any games running. Also, if a site has low traffic, they won't offer that wide a variety of games to play or stakes to play those games at. Having plenty of traffic means you can table select to find the softest tables possible and you won't have to sit a table waiting for it to fill up either.
When I mention game variety, I don't mean different variations as much as I do the games themselves. Here we are 10+ years into online poker and there are still sites out there that do not have stud or mixed games. Poker players are learning and moving to new games. It's sad that some sites don't give these players what they want.
Internet Poker Software Providers (Networks)
This could easily be up for debate. If anything, it'll likely change in the near future. But I feel that the best sites are going to be on independent networks.
Most betting sites with poker games that are on their own network have proved to be the best all around poker sites online in regards to traffic, tournament and game selection and promotions.
The upside to websites or "skins" on a poker network such as iPoker or Amaya is that the games will generally be softer due to the lack of traffic (in general). If there are guaranteed tournaments, often times there will be overlays too. What this means is that fewer players signed up to the tournament to make up the guaranteed portion of the prize pool, so the poker room covers the difference.
Poker Signup Bonuses & Deposit Promotions
Poker bonuses are the promotions that most poker websites run when you sign up to their site for the first time. These are generally match bonuses where you're matched 100% (or whatever the room is offering) up to a maximum amount, usually between $200 and $1,000.
What you need to be aware of is that this money isn't free. I mean, it is, but you need to rake so much money to "earn" the bonus. Each room will be different too. At some online poker websites, it might be harder to earn the bonus while at others it's very easy. You'll want to see how long you have to complete the bonus too. These are important things to check out so that you can determine whether you can complete the bonus playing your preferred games.
In regards to other promotions at poker websites, things you might look for include reload bonuses and redeposit promotions. Does the site offer one? And if so, what are the details. The same idea will apply to reload bonuses as it does deposit bonuses. You want to be sure you'll be able to clear the bonus by playing the games you like at poker sites you can trust.
I also look for a VIP loyalty program. If the poker site doesn't have one (or if it's not very good), I'd have a hard time playing there. Too many internet poker sites have decent VIP programs for me to consider going without. I also prefer VIP programs that allow you to earn cash back or exchange points for cash. I like this much better than shopping for books, TVs or video games in their gift shop. Those things can be bought with the money you get from a VIP program too.
The last thing I look for is which poker sites offer rakeback. Not all sites offer it, while others offer it in shape of their poker VIP/loyalty program. And then some online poker websites have both.
If you're looking for rakeback, I would suggest checking for the following:
Does the poker room pay rakeback for SNGs and MTTs? Not all online poker sites do.
Does receiving rakeback affect your deposit bonus? At some poker websites it will.
How is the rake calculated at this particular poker site? All poker sites calculate rake paid in different ways which will affect how much rakeback you ultimately earn while playing online poker games for real money.
Be sure to weigh all of these aspects before signing up for rakeback to ensure you get the best all around deal possible.