My name is Bond, James Bond. Ok, I may not be Bond, but the one thing I do have in common with Agent 007 is that I enjoy playing Baccarat. He's enjoyed the game in a few of his movies, including the first version of Casino Royale and GoldenEye, as well as in several of his books.
Of course you don't need to be a spy to play baccarat online. You just need access to an online casino website. But if you don't at least act like a spy and check out the casino's operation before you sit down to play, including things like bonuses and odds, your next baccarat mission could be a failure.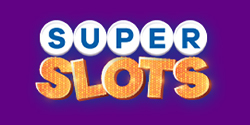 Baccarat Bonuses
If you want to take advantage of a first time player bonuses, or any other deposit related promotion, the first thing you ought to check is whether the casino allows you to play baccarat while clearing a bonus. Most casinos don't.
When you read the terms and conditions for the casino's bonus (if you don't, you should), you'll notice that most casinos exclude card games, including baccarat, from applying towards the wagering requirements. If you play any of these games then it's possible that any winnings made with the bonus money can be voided. Definitely look into this, as you don't want to play a handful of slots, win some bonus money and then potentially lose it because you decided to play a hand or two of baccarat.
On the bright side, not all sites are like this. With some research you can find casinos that will allow players to release their bonus money playing baccarat (or other card games), but at a cost. Instead of contributing towards 100% of your bonus, the casino will give you only a fraction, say 5-20%. If your play through requirements were 30x your deposit, and you deposited $200, your normal play through would be $6,000. However, clearing your bonus at 20% would mean that you'd have to play through your bonus 5 times more than normal. So you'd have to play through $30,000 before you can claim any of your bonus money.
Is it worth it? That's up to you. Do you really want the bonus money? If so, it might be in your best interest to play another game. However, if you'd rather play whatever game you'd like with no repercussion, then it might be a good idea to pass on the bonus. At least try to find a casino with a bonus that has a smaller play through requirement, or merely deposit the minimum amount so the play through amount is smaller.
Baccarat Odds and Commissions
Another thing to keep in mind are the odds and commissions you pay to the casino. This controls how large the house edge is and how much money you ultimately give to the casino.
Another way to look at odds and commissions is how long you can play on your bankroll. Smaller house edges and commission rates means more hands of baccarat for you.
One thing that affects your odds is the number of decks in play. 8 decks is most common in baccarat, and has a house edge of 1.06% for the banker, 1.24% for the player and 14.36% for a tie. 6 decks is identical except that it has a 14.44% house edge on the tie. 1 deck games have a smaller house edge on the banker bet, 1.01%, which according to the Wizard of Odds is the only type of bet players should make anyway. The player bet has a larger house edge of 1.29%, as does the tie, with an edge of 15.75%.
The commission you pay to the casino will play a role too. 5% is the norm, however, if you can find a lower commission you can almost beat the game. At a commission of 2.75% (which Betfair offers), 1 deck banker bets becomes profitable. If you can find a 0% commission game all decks and bets will be slightly profitable for the player.
Last, the tie bet commonly pays out at 8 to 1. However, there are casinos (such as Bovada) that pay odds of 9 to 1. This cuts the house edge significantly, ranging from 4 to 6% roughly instead of 14-15%.
Game Variations and Limits
If I were looking for an online casino to play baccarat at, I'd consider game variations and table limits.
There aren't very many variations of baccarat, but what you will find are games that have different side bets, progressive jackpots and live dealers. Progressive jackpots can award a lot of money, and live dealers add some "live" experience that online gamblers wouldn't otherwise have.
You should think about the limits too. Can you play $5 hands of baccarat, or do you need to find $1 games? Maybe those limits are too small and you'd like to find a table that offers $100, $500 or even $1,000 per hand. Online casinos with these limits shouldn't be difficult to find, but if you are having a hard time finding the limits you'd like to play (more high than low limits), you can contact support and they may be able to accommodate you.
Deposit/Withdrawal Options at Baccarat Casinos
Another important thing to scope out before signing up to play baccarat are the deposit and withdrawal options. This is one area that most casinos seem to flat-out fail at, so you'll want to put in your due diligence.
The biggest problem isn't making a deposit. Every casino makes that easy (obviously). But getting your money from the casino to your bank account is where most frustrations lie.
To avoid running into any issues, check around our site, other credible review sites and forums to see what wait times for payments look like. If the wait is only a week or two, then that's acceptable. 1 month is pushing it, and anything longer and I would suggest finding another casino. Or don't deposit very much of your bankroll.
You should also give some thought to the minimum and maximum amounts that you can deposit and withdrawal at any one time. Everyone has a different threshold, so you'll want to make sure the casino is able to meet your needs.